A Holiday in Germany and the Czech Republic in June 2022 is booking now!
An exciting itinerary including Halle a.d. Saale, Leipzig, Wittenberg, Berlin, Potsdam, Dresden, Prague, Kutná Hora, Český Krumlov, Regensburg, Festivals, River Cruises, Music and more for June of 2022 is ready for excited guests, who are eagerly waiting to travel in June 2022!   Reserve your spot today!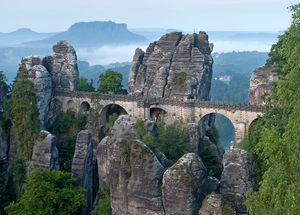 Our long awaited Germany and Czech Republic trip will depart Tuesday June 7 and return on Tuesday June 21.  Want to spend more time in Europe?  We are booking a second itinerary for Switzerland and the Black Forest departing the US Wednesday June 22 and returning Thurs July 7.  There is an option to join both trips!  We're all in dire need of a nice long European vacation!
Departing Houston Tuesday June 7, returning Tuesday June 21, 2022!
Click on the brochure below for a closer look at what we'll get to do!
 
Like Oma creating her perfect Sunday meal from scratch, great care is taken when choosing the activities, adventures and flavors of your vacation.  Not only is there a lot of fun, but also plenty of time to relax and truly enjoy your time away from home.  You'll be able to spend quality time with your loved ones and new friends.  You'll make memories to last a lifetime.  Traveling with Lustig Tours, you'll have a wonderful and unforgettable holiday!